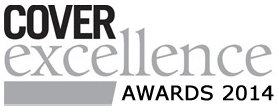 We'd like to say a very big thank you to everyone who has been kind enough to vote for us in this year's COVER Excellence Awards, where we have managed to be shortlisted in no less than five separate categories.
As you can image, we are absolutely delighted. We know we couldn't have done it without your support which has allowed us to provide you and your clients with a unique range of products supported by a truly VIP service experience that has become our hallmark.
CATEGORIES
Best Service, Group PMI, Individual PMI, International
PMI and Specialist/ Innovative Product of the Year.