The CDC (Center for Disease Control) has announced enhanced screening of passengers in 5 U.S airports (JFK,  Newark, Atlanta, Washington-Dulles, and Chicago O'Hare) that receive the majority of travelers from West  Africa.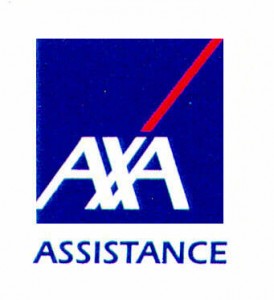 Patients arriving from Sierra Leone, Guinea and Liberia, whether directly or in transfer, will be screened by  customs officials supported by supplemental CDC personnel. Temperatures will be measured, signs of illness  evaluated and interviews about recent activity conducted in an isolated area.
All outbound passengers from the 3 affected countries undergo airport screening for temperature, sings of  illness and questioning. In the last 2 months, 36,000 passengers have been screened resulting in 77 passengers  held aside for further assessment. None has proven to be infected with Ebola; some other diagnoses such as
malaria have been identified that pose no risk to fellow passengers.
Aside from the single traveler who arrived in Dallas and who was not symptomatic nor infectious during his  1/4 travels, there has been no other case of a Ebola transmitted by a commercial airline passenger outside of Africa.  Canada will strengthen its screening of passengers coming from West Africa because of the Ebola virus, said the  Health Minister of Canada.
The EU (European Union) for its part has decided to strengthen the information to travelers and health  professionals to prevent the penetration of the Ebola virus in the European territory.  France for its part is working on getting strengthened controls at the departure from countries affected by the  epidemic. According to the French Ministry of Health, controls at the arrival of assengers being not the "miracle  solution.
According to Downing Street, the United Kingdom has announced an enhanced screening of passengers at  Heathrow and Gatwick airports as well as Eurostar terminals for people from Liberia, Sierra Leone and Guinea.  On a medical side, National Institutes of Health IH began initial human testing of an investigational vaccine to  prevent EVD in early September and is working with a company to develop an antiviral drug to treat Ebola.  U.S. Department of Defense has funded two companies that are developing drug therapies for Ebola and is  working with another company to develop an Ebola vaccine.
Please, remind we clearly recommend avoiding or interrupting all travel to the three countries of Guinea,  Sierra Leone and Liberia.
Cai Glushak
International Chief Medical Officer
AXA Assistance