Communicable diseases (CDs) among expatriate workers in Gulf countries pose a health threat and are a concern for healthcare providers in the United Arab Emirates (UAE), say experts. Doctors called for stricter screening methods and tighter public health laws at the Arab Health Congress this week.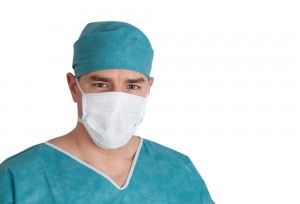 Reported in The National, labour camps for expat workers have been identified as breeding grounds for infectious diseases. Health experts at the Congress spoke of increased awareness of personal hygiene, enforcement of labour laws, and free medical treatment for all workers.
Labour camps in the UAE are often overcrowded, and lack adequate sanitation, clean water and sewage systems, making them ripe breeding grounds for CDs.
"The spread of communicable diseases among migrant workers can be fatal and the effects can be wide-ranging," said Dr Wasif Alam, director of Dubai Health Authority's public health and safety department.
He also called for simple hygiene education among workers such as hand-washing, which alone could help stop the spread of disease in the camps. Malaria, TB, scabies, hepatitis B and C, STDs, and food poisoning are some of the most commonly reported CDs in Dubai.
Reports state there are often six workers to one room, with little or no ventilation, and no isolation if someone falls sick. "There are laws to protect workers," Dr Alam said. "Much of the laws have not been implemented."
In addition to the threat to workers' physical health, illness takes a mental toll, as blue-collar workers fear deportation, or losing their jobs so they do not seek treatment. The issue affects the whole region as there are 17 million expat workers in the GCC countries.
In 2012 the GCC introduced health screenings for workers in their home countries, which brought the incidence of disease down from 20 percent to seven percent, reported the Khaleej Times.
"In terms of regulations, I think we have enough here. I think we need to concentrate more on the design of that system and implementing the regulations," said Dr Farida Al Hosani, manager of the communicable diseases department at the Health Authority Abu Dhabi.
Strong enforcement of labour laws would ensure workers' treatment was free, that they had access to clean drinking water, adequate accommodation, and vaccines were administered where necessary.
Reproduced by kind permission of expathealth.org