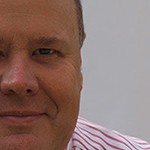 International private medical insurance provider ALC Health (à la carte healthcare) today reported a 38% growth for 2013 over the previous 12 month period.
Andrew Apps, Director at ALC Health comments:
Over the past four years we have seen a continued steady growth across our business and with 2013 once again proving to be another record year for the company.
Our customer focused boutique approach and competitive pricing structure has enabled our members to choose the cover they want at an affordable price whilst enjoying the very highest level of personal service and support that has become the hallmark of ALC Health's success. The past year also saw the successful launch of two new core plans – Prima Platinum and Prima Concept – adding further to our existing suite of global medical insurance plans created for the expatriate and global citizen.
2013 was another exciting one for ALC Health and we are looking forward to pushing forward the boundaries even further in 2014.
For further press information contact Sheena Young at sheena.young@alchealth.com
T:  +44 (0) 1903 817970