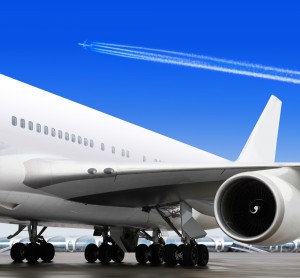 Long security lines, delayed or cancelled flights, and running to your terminal before the plane leaves without you—need I say more? writes the healthytravelblog.com
But to make things a little less hectic, some airports have found ways to create peaceful environments for weary travelers. While it may sound like a utopian dream, we hope other airports take note of these relaxing perks:
Spas: Airports such as Vancouver International Airport, Dallas/Fort Worth International Airport, and the Dubai International Airport have all invested in luxury spas where travelers can rejuvenate their body and soul with a soothing massage or other spa treatment. Some airports also feature hairdressers and nail salons as well.
Yoga Studios: The San Francisco International Airport is one of many that have now transformed surplus storage areas into yoga rooms. This is a great way to get the blood flowing and help refresh your body physically and mentally, especially before hopping on a long flight.
Meditation Rooms: The Frankfurt Airport and Raleigh-Durham International Airport each offer non-denominational meditation rooms for travelers who seek a quiet and tranquil place. It's a great way for passengers to relax before a flight, or even say a quick prayer for patience before going through security lines.
Art Galleries: The T5 Gallery at Heathrow Airport is an award-winning artistic experience that features artwork of young artists from all over the world, as well as an impressive sculpture at the center of it. And if you fall in love with a piece, you can even buy it!
Lounges and Sleep Areas: In addition to luxury lounges that are available to all passengers, many airports also feature sleep areas that travelers can reserve for a few hours. In these rooms, people can rest, get work done, and even refresh with a shower.
Casinos: If you're in the mood to unwind with a little roulette, the casino at Frankfurt Airport is the place to be. If roulette isn't your thing, opt for a game of Black Jack or hit the slot machines.
Enhanced Security Area: The TSA recently teamed up with Dallas/Fort Worth Airport to test a revamped security area that aims to provider passengers with a more relaxing environment at security checkpoints. Featuring lounge seating and screens that display real-time wait times, the upgraded security area also has relaxing music, ambient lighting, and even a more interesting interior design—a real change from the dull, white-walled checkpoint areas. They even have a 're-composure' area where travelers can re-pack their belongings and relax after the security process is over.