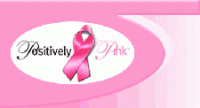 Positively Pink is a charity  whose sole purpose is to raise the necessary funds to provide education, support and a FREE breast screening programme to British Women & Men who live on the Costa del Sol.
ALC Health were delighted to support this year's October 'Postively Pink Ball' which helped to raise over €20,000 on the night to help continue this important programme of screening that includes both physical examinations and health education carried out in conjunction with Clinica Medicare, a Nurse led British health centre based in La Cala de Mijas and Dr David Deardon a UK trained Specialist and the head of The British Surgical Clinic.
Lorraine Palmer the founder of Positively Pink believes that "early detection is your best protection". Last year Positively Pink screened 513 women living on the Costa del Sol and helped to save the life of one lady who received a positive diagnosis.
Sue Wilson, Director of ALC Health's European Office based in Marbella added :"With early detection, breast cancer is survivable so screening is imperative. Positively Pink are doing an amazing job in raising not only the funds to help educate women in and around the Costa de Sol area but the importance of early screening. At ALC Health we are please to be a part of their campaign and its healthy future".
For more information about Positively Pink please visit their website:www.positively-pink.com
ALC Health : www.alchealth.com