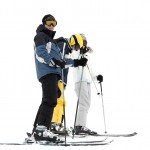 ALC Health's Prima Travel plan has been created exclusively for residents of all European Union (EU) countries regardless of nationality and where our choice of world class cover options offer not just peace of mind, but great value for money. And no matter where in the world your journey takes you ALC Health Prima Travel will be with you every step of the way.
We've here to look after your health, your valuables and your travel plans backed by the service and support that you would expect from an award winning international medical insurance company.
Find out more at www.alctravel.eu
Booking a Ski holiday soon ?
Don't leave it to the last minute, now is the time to make sure that you have your travel cover in place before you book your trip to the slopes, just in case you have to cancel at the last moment or if your journey is interrupted along the way.